How we are continuing to support those suffering poor mental health through COVID-19
At this time, perhaps more than ever, our mission to improve mental health and wellbeing through the creative arts feels both vital and urgent. We are taking several steps to ensure that we, to the best of our ability, continue to support those who need our services most. We have secured funding to continue our free classes both online and at our studio space with enhanced safety measures.

Our workshops include: Visual Art (Painting), Drama, Choir, and Guitar. If you think any of these are for you contact hugh@nemoarts.org. We are actively seeking further funding to ensure that we can continue these workshops and expand our services.
Workshop Objectives
Support people with poor mental health
Aid recovery
Reduce loneliness and isolation
Provide structure in people's days and weeks
Encourage optimism for the future
Community
Isolation and loneliness can be hugely impactful to anyones mental health. We have years of experience of providing safe and fun places for participants to learn and socialise. Our online workshops are all paired with private Facebook groups in which more general social interaction can happen in a safe space throughout the week.
Materials
It is crucial to us that our workshops are as inclusive as possible. If you come along to our studio for the workshops you only have to bring yourself, all materials will be provided.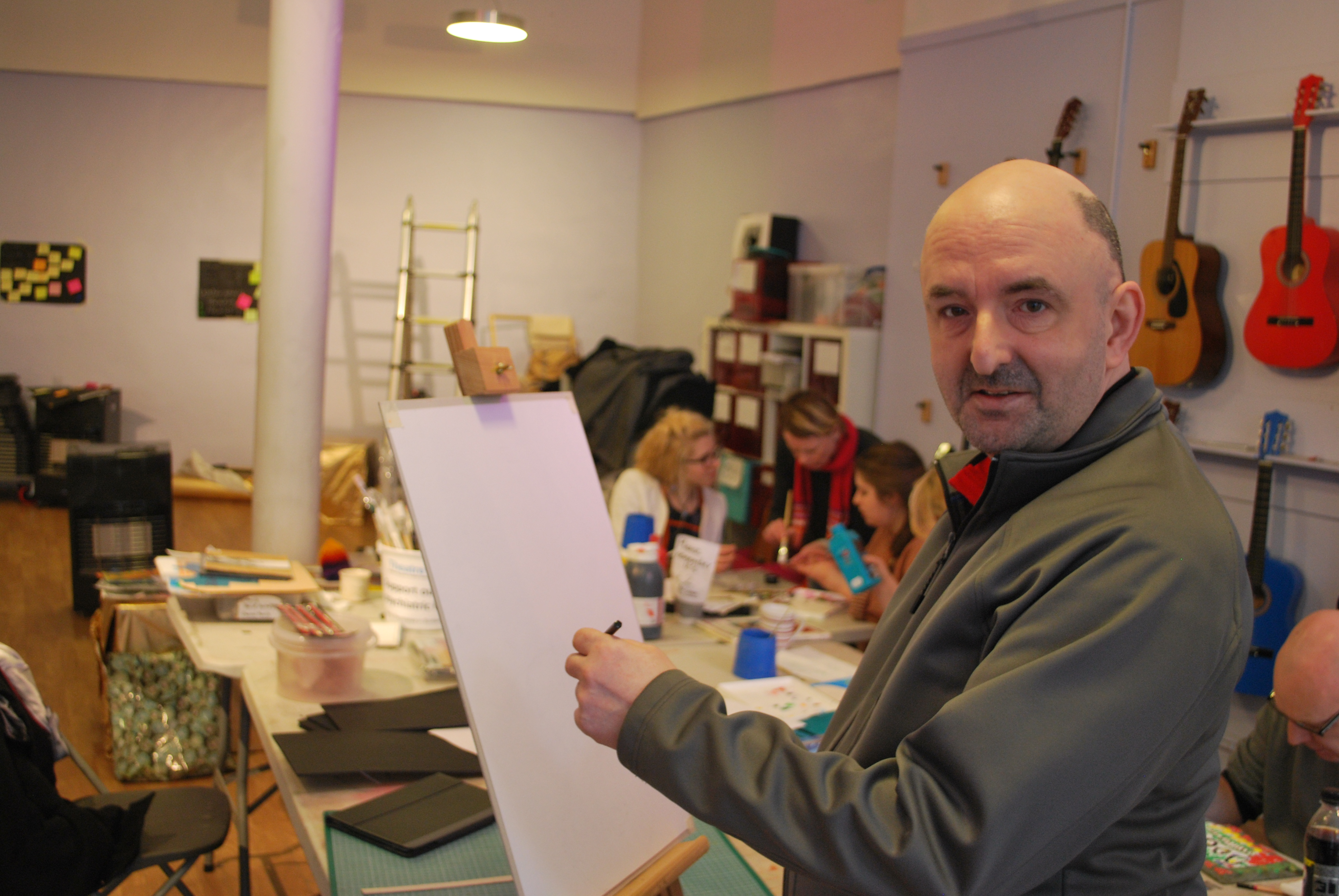 Who We Are
Nemo Arts is a charity that provides free creative classes for adults, and exists to support people in recovery from poor mental health. Our creative workshops have a focus on mental wellbeing, teaching people coping strategies and developing a greater understanding of their own mental health, where to get support and how to support others.
Read more
Our Workshops
Nemo Arts provides weekly workshops that you can join either at our studio or online. These workshops aim to give attendees an opportunity to learn in a safe and fun atmosphere. We offer a number of workshops in a diverse selection of creative skills. Click below for more information and to see which workshops are currently running.
Current Workshops
Referral Forms